We just got back last night from our yearly trip to Eastern Oregon. It's so beautiful over there! The heat is more than I could deal with full time, but it was really nice to get away. (aaaaaaahhhh, big sigh. aaaaaahhh, another big sigh, was nice to be gone, but its nice to be home too...)
Aren't these clouds dreamy? The sky there is so amazing. We never have clouds like this at home. If we do, Im not lucky enough to be looking up.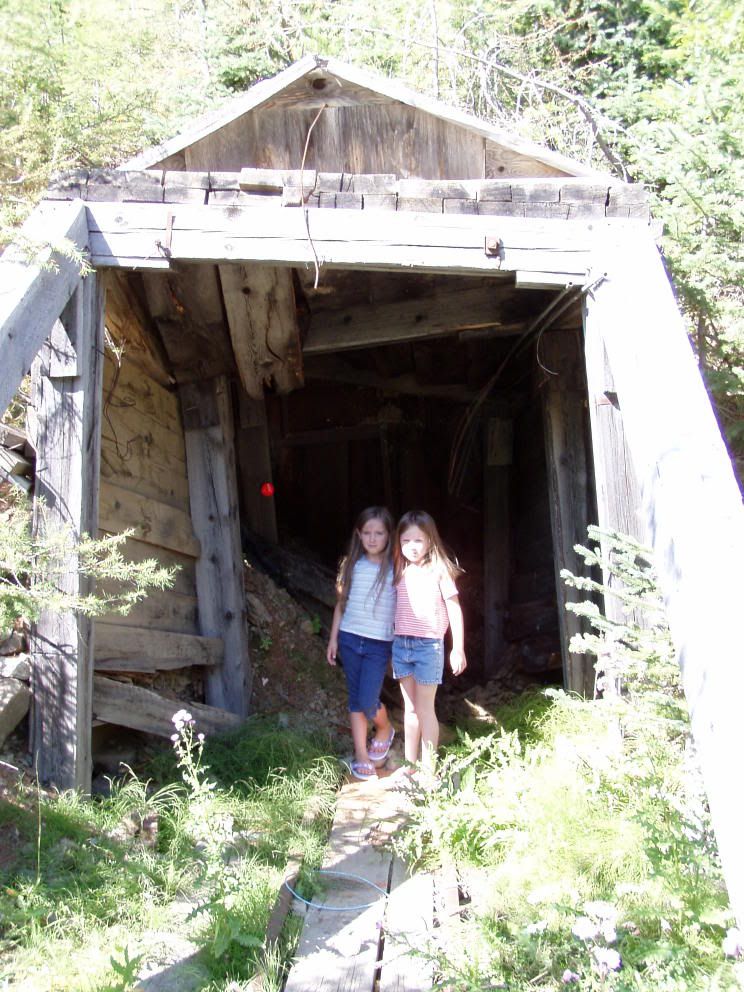 My girlies are going mining! Yeah, um no, but they thought it was pretty fun to stand in front of the old cornucopia mine anyway. We went up to Cornucopia with Dan's uncle. He lived there as a young boy when it was a booming mining town. It's a ghost town now, with a few ramshakle shacks and lots of stone footings where there once were miners homes. That kind of place is cool anyway, but even more so when you have a guided tour with someone who LIVED it! WOW!
obligatory country boy truck porn...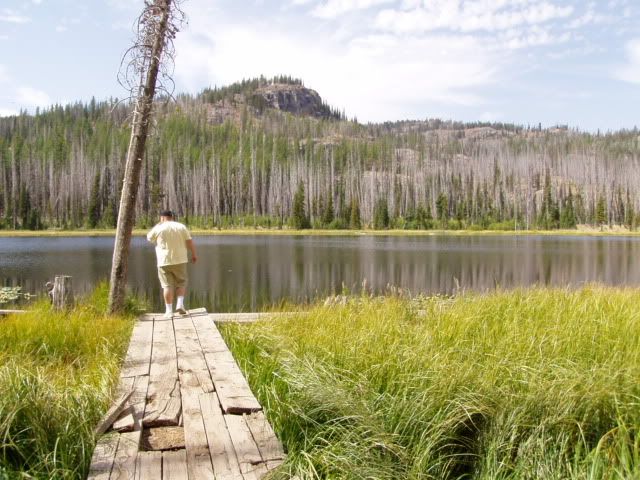 Dan at twin lakes, cool place, very pretty. We made love on the dock here. No one around for miles. We saw some smoke over a ridge on the drive back down to town. By the time we reached the bottom they were evacuating the whole mountain, and there were helicopters scooping water from the lake to drop on the fire. Can you imagine making love beside a mountain lake, no one around for miles, just sunshine and solitude, and then suddenly up roars a helicopter? That would be an awkward moment! We consider ourselves mighty lucky and our timing good. Another 20 or 30 minutes, and we'd have been hastily dressing while trying to keep our clothes from blowing away in the wind from the choppers. Heh. Yikes!